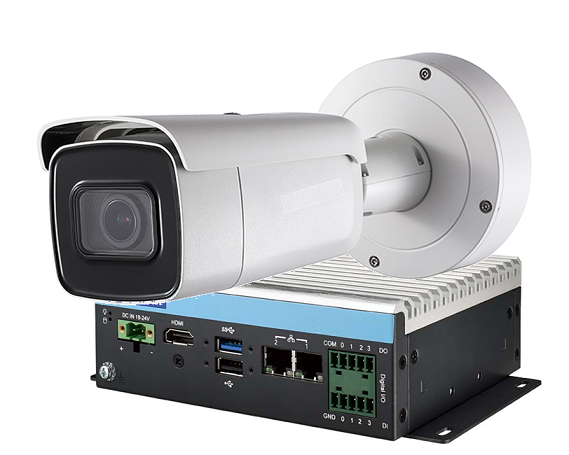 DeepBlue VIA is a unique, flexible video detector. The platform can run on all NVIDIA-based hardware platforms, both on the edge and on servers.
The platform runs the powerful MobilityNet model, and also allows training and integrating your own, different secondary models for special purpose detection, such as recognition of your own local minibuses, ambulances, or three-wheel cyclotaxis.
The trafficnow hardware platform is delievered for roadside cabinet integration, and can also provide outputs for traffic controller integration.
DeepBlue VIA solution for Edge or server operation
Can be configured any NVIDIA-based platform
Real-time 24/7 operation
Easy to install and configure
API for seamless integration
OpenVPN for remote connection
Outputs available for controller integration
Typical MTBF 10 years or 90,000 hours
Onboard database
Allows you to add your own secondary detection models for special purposes.
Field proven technology
Multi-lane sensor
Cost-effective solution for traffic management
Video detection and local tracking
Multi-platform technology
Data collection / Incident Detection
Non-volatile memory data storage
Onboard database
Self-diagnostics on power-up
API interface for seamless data integration
Mobility data collection
Permanent traffic count stations
Traffic surveys and temporary studies
Congestion & Incident detection
Online web based applications
The DeepBlue Sensor is easy to install, and is configured through the web interface
The IP cameras are mounted directly onto poles or mast arms
The sensor operates with the Virtual Control Center central software
The Virtual Control Center can be installed locally, or in our cloud
Easy integration with ATMS systems through XML and SOAP, REST web services
DeepBlue VIA can be delivered by trafficnow as a complete traffic detector for video analytics on the edge.
For traffic surveys and temporary installations contact mobilitynow for hour rates.
You can build your own NVIDIA-based video detector using the DeepBlue VIA software solution. Contact us for more information.
19-24 VDC w/reverse polarity protection
Power over Ethernet
Power consumption from 10W
128-Core Maxwell NVIDIA GPU Xavier NX / Nano
64-bit Cuad-core ARM A57
Advanced logging for temperature and voltage
Onboard non-volatile storage
Linux based OS
Optional IO for alarm / presence detection
Artificial Intelligence
Object Recognition
Different models available
1 to 4 cameras
Multiple classes
Vehicles, bicycles and pedestrians
Ethernet communication
OpenVPN
API Web Service
Remote Sensor Access
Secure HTTP
-15ºC to +60ºC, 0 to 90% relative humidity
Cabinet integration
H x W x L 180 mm x 136 mm x 62 mm
1.35 kg
RoHS Compliant
CE certified
FCC certified
IC certified